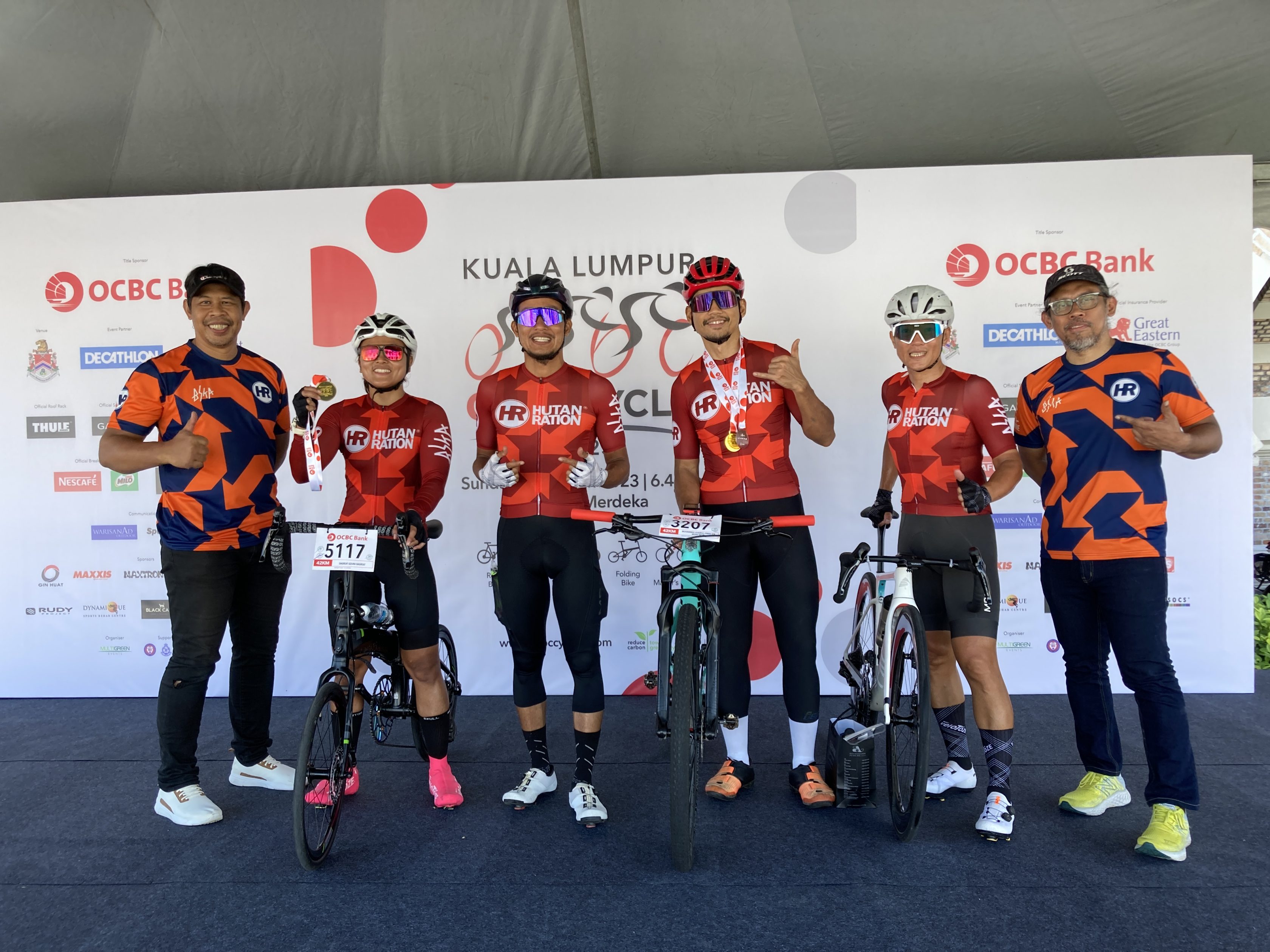 We d like to thank you for the organizers of the OCBC Cycle Kuala Lumpur 2023 for having us as one of the sponsors. We are ever grateful to be a part of the prestigious event, which was last held 3 years ago.
Team Hutan Ration BSKA was represented by DaGreat Izzura (Chmpion Women Open Foldie), Kib Agong (Champion Men Open MTB), Alister Chan (3rd Runner Up, RB Men Open), Bujoe (3rd Runner Up Fat Bike Men Open.
This is the first race for the season 2023 for Team Hutan Ration BSKA and we look forward to many more races. The riders are seen wearing the new Team HR BSKA cycling jersey.